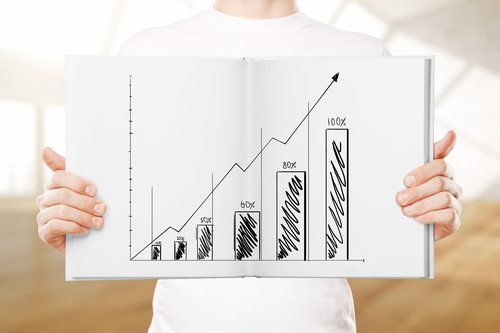 Drug Rehab Marketing: 6 Strategies for Success
As the end of the year nears and companies begin to turn their attention to crafting and refining their plans for 2017, digital marketing is taking center stage. Results-driven business leaders are well aware that in order to dominate the market and reach their overall business goals, they have to invest both their marketing dollars and their marketing efforts in capitalizing on opportunities on the web, mobile phones, and other digital platforms.
This especially holds true for South Florida drug and alcohol rehab facilities, especially during the holiday season. As men and women reflect on ways that they can make a significant change in the New Year, some may determine that rehab will be key in helping them move ahead to a healthier, more productive phase in their lives. Additionally, while the holidays are a joyous time for some, they can also prompt a relapse for men and women who have been struggling with their sobriety.
When these individuals head to the web, or their mobile devices, or even social media to look for help, will your rehab facility appear in their search results? This is where addiction treatment marketing comes in.
Clever Maniacs, a leading addiction treatment marketing agency, is recommending six key strategies for rehab facilities that want to get the best results from their drug rehab marketing efforts in the last quarter of the year, and throughout 2017. According to the company's award-winning team, every South Florida drug and alcohol rehab facility should have a digital marketing plan in place that includes:
1. Local Optimization. South Florida is home to more than 30 percent of the nation's rehab centers. Local optimization strategies help centers capitalize on this phenomenon by ensuring that they can be easily found online.
2. Maps Search Optimization. When rehab centers have a strong grasp of consumer behaviors and habits, particularly how patients find treatment centers online, they understand the importance of maps search optimization and can begin properly optimizing listings.
3. Industry Backlink Building. Search engine optimization is a key pillar of digital marketing best practices, and industry backlink building continues to be an essential strategy for increasing SEO. Without it, rehab centers simply cannot become online authorities in their industry.
4. Paid Search Advertising. Google Adwords is not for the faint of heart, nor for the novice. However, with the help of an industry leading marketing firm, rehab centers can dominate the competition and convert paid traffic.
5. Custom Content Creation. In marketing, content is king. When rehab centers master the creation of custom and engaging content, they can boost lead generation and reap the benefits of content-driven conversions.
6. Custom Re-Touch Tools. Smart digital marketing strategies are designed to cultivate and curate ongoing relationships with both existing and potential patients. Retouch marketing keeps rehab centers top of mind with patients and strong leads. It is one of the most important and effective strategies that a rehab center can employ.
Need help understanding or implementing these six key drug rehab marketing strategies? Visit www.clevermaniacs.com for more information.